For a limited time only, download the fun children's picture book, "Eva Katherine and the Sticky Bubble Gum."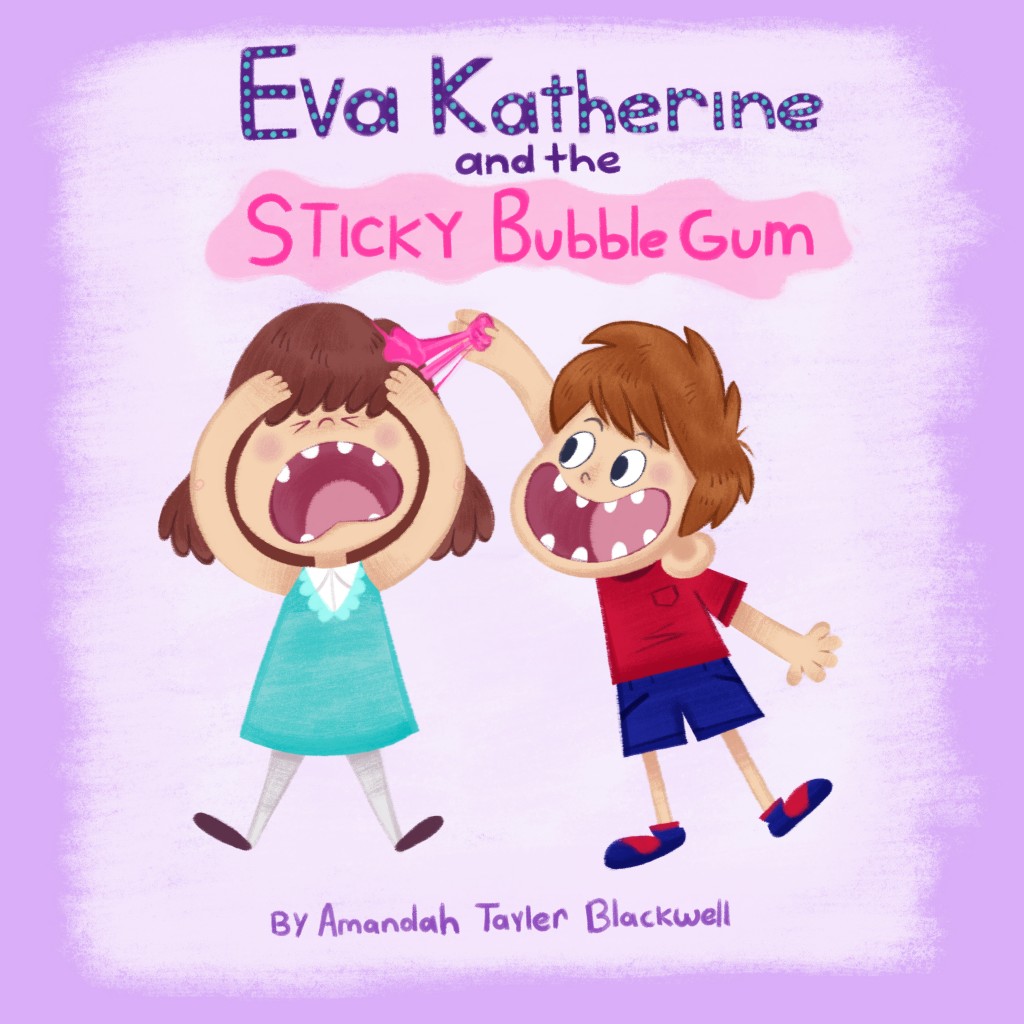 Meet Eva Katherine (big sister) and Drew (mischievous younger brother) in their debut children's picture book Eva Katherine and the Sticky Bubble Gum. The book was inspired by actual accounts of my (Amandah's) niece and nephew.
When Eva Katherine snitches on her brother Drew for various things, like jumping off the garage roof into the swimming pool, he gets even with her by sneaking out of bed at night, chewing bubble gum, and popping a bubble so close to Eva Katherine's head that it gets into her hair. Uh oh. How will Eva Katherine react? What will mommy say? Will she be able to get the gum out of Eva Katherine's hair? Will Drew be grounded until he's 30?! Young readers will love reading a story based on a real-life sister and brother duo! In the same vein as Eva and Sadie, the ups and downs of sibling relationships shine through in this sweet and sticky tale of bubble gum and learning life lessons.
Copyright © November 2015, Amandah Tayler Blackwell
Illustration © 2015, Naomi Romero